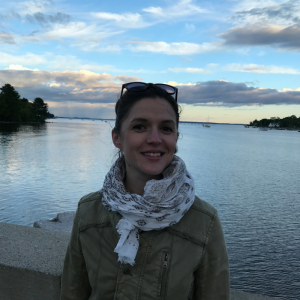 Account Manager
Mollie joined us full time 2011. Before stepping into the role of Account Manager in January of 2016, she handled a large portion of our sister company's consumer order and drop shipment processing.
When Mollie came on board with us, she was living with her two boys, here in Madison County, VA. When she relocated, to live near her childhood home on the coast of Maine, her job with Box In Box Out traveled with her. Now working remotely, she is the primary point of contact for the bulk of our clients. Cooperating closely with our warehouse staff, her goal is facilitate good communication and promote efficient and profitable operations and growth, both for Box In Box Out and our family of clients.
Our clients also have the option of having a dedicated account manager on our premises, and two of our clients have chosen to go this route. In these cases, the dedicated managers have taken on functions that would otherwise be handled by the client's own associates. These functions can include telephone sales, customer service, ordering supplies, QuickBooks maintenance, etc.