Site Speed – How fast is your website?
1.
Site Speed – How fast is your website?
How fast is your website?  If it is too slow, your visitors may be leaving before your site even loads.  Up to 53% of users will leave a website if it takes more than 3 seconds to load.  Spending a little time optimizing your site speed can reap a huge benefit.
Several websites feature tools that will give you snapshots of the different aspects of a page's speed.  Looking at several can give you a clearer picture than one alone.
Your Google Analytics account is a great place to start.  Login to your account and navigate to Behavior -> Site Speed -> Page Timings.  Your average page load time in seconds should be in the far right column.  Anything under three seconds is good.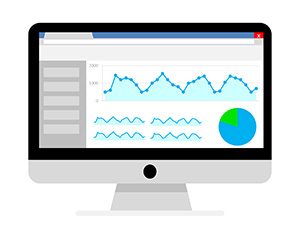 You can also go to "Speed Suggestions" in the site speed menu to access Google's PageSpeed Insights tool.  It provides a rate from 0-100 for both the mobile and desktop views for the selected page.  These are not suggestions for the entire site, just the page selected.
Below the rates are suggestions to optimize the page in the order of impact, greatest to least.  Some of these changes are technical in nature, while others are more straightforward – like image updates.
Other sites you can check include Pingdom Website Speed Test, GTMetrics, and WebPageTest.
Here are a few metrics to look at and the best practices value to aim for:
It can be tempting for some to go for the "A" or even 100% rating whenever that possibility arises. Before you head off on that quest, be sure to consider whether it is worth it.  Faster is better in general, but not if it means the loss of important functionality or a greater cost in man hours than is gained in site speed.  It might not be necessary.  A "C" from Google might be acceptable or it could be worth striving for the "A," depending on your situation.