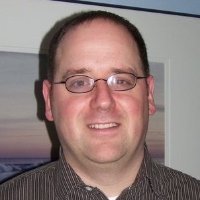 President
Keith is President of BoxInBoxOut and his primary responsibilities are operations, technology, human resources and strategic planning. He is also very involved in the sales and marketing end of the business.
Keith has been in charge of operations and technology at BoxInBoxOut for 20 years and has been its president since 2008. Keith is an IT wizard and implemented the company's state-of-the-art Warehouse Management System (WMS), complete with EDI capability and RF scanning. The system provides real-time reporting for our customers via their own web browsers. Keith and his team do custom integration to provide automated communication between our customers' systems and the BoxInBoxOut WMS. He has also been intimately involved in the development of a number of commerce-enabled websites, using the excellent MagentoCommerce platform, and works fluently with a number of programming languages, including HTML, PHP and SQL.
Prior to starting at BoxInBoxOut, Keith was in charge of call center and warehouse operations for a publishing company in Charlottesville, VA. Before that he was a branch manager for Enterprise Rent-A-Car.
Keith graduated from Virginia Tech with a B.S. in Marketing. He is an avid guitar player and collector, music lover, and soccer fanatic. He, his wife Lisa and their two children live in Ruckersville, VA.